As a consumer, I want to select tires for my car that are of good quality but they shouldn't cost more than needed. From a money-saving perspective, I know the cheapest tires will not provide me the lowest total cost of ownership and best quality. So I need to find the correct balance between quality and price.
You could just go to a tire shop and buy what they recommend, but that leaves you at the mercy of the seller and you have no idea are you getting a good deal or not and do they actually know what they are talking about. I like to take the approach of becoming an informed consumer with some prior knowledge which makes it easy for me to ask the appropriate questions from the seller to get a good choice for my car. The service quality and knowledge of the seller is also easier to judge if you know the basics in advance.
Things to be considered:
Tire size
Tire test results
Winter tire / Summer tire / All-season tires
Tire price
Tire Size
I think the best approach is to check your owner's manual or the placard on the driver's side door to find the correct tire size for your car. You can also check the tires your car currently has for the markings. The marking will look something like this: 215/55R16 97T.
For my 2013 Ford Mondeo wagon with a 1.6 liter Diesel engine, the 215/55R16 tires are the correct size.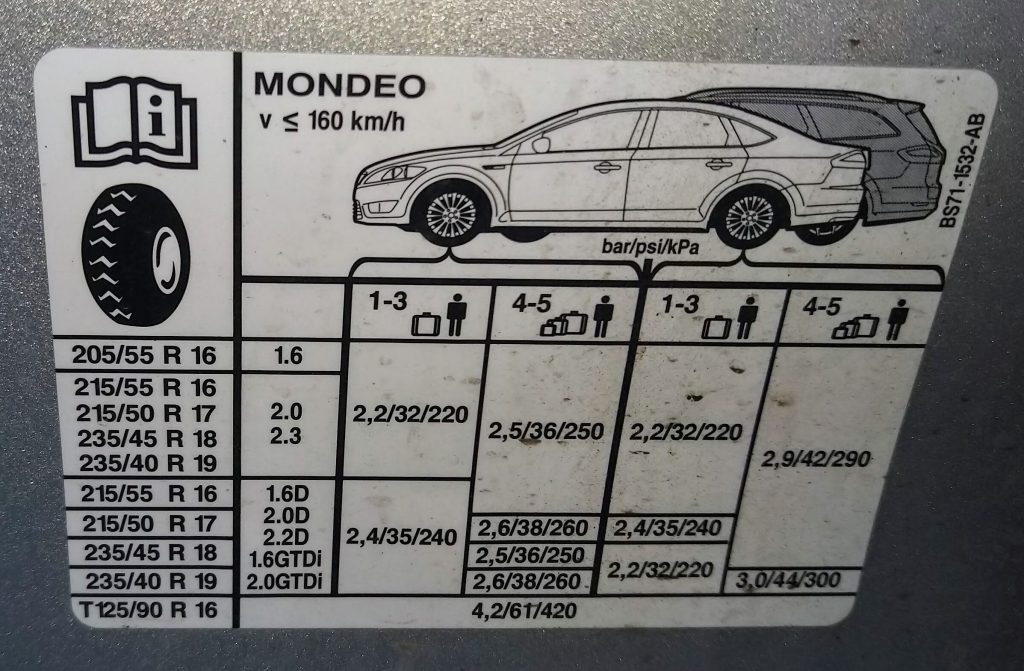 The markings "215/55R16 97T " are explained below:
215 is the width in millimeters
55 is the ratio of height to width
16 is the rim diameter in inches
97 is the load index
T is the speed symbol
So from the Mondeo placard, you can see that I could also choose a 17-inch rim size but the height would then be 50 instead of 55.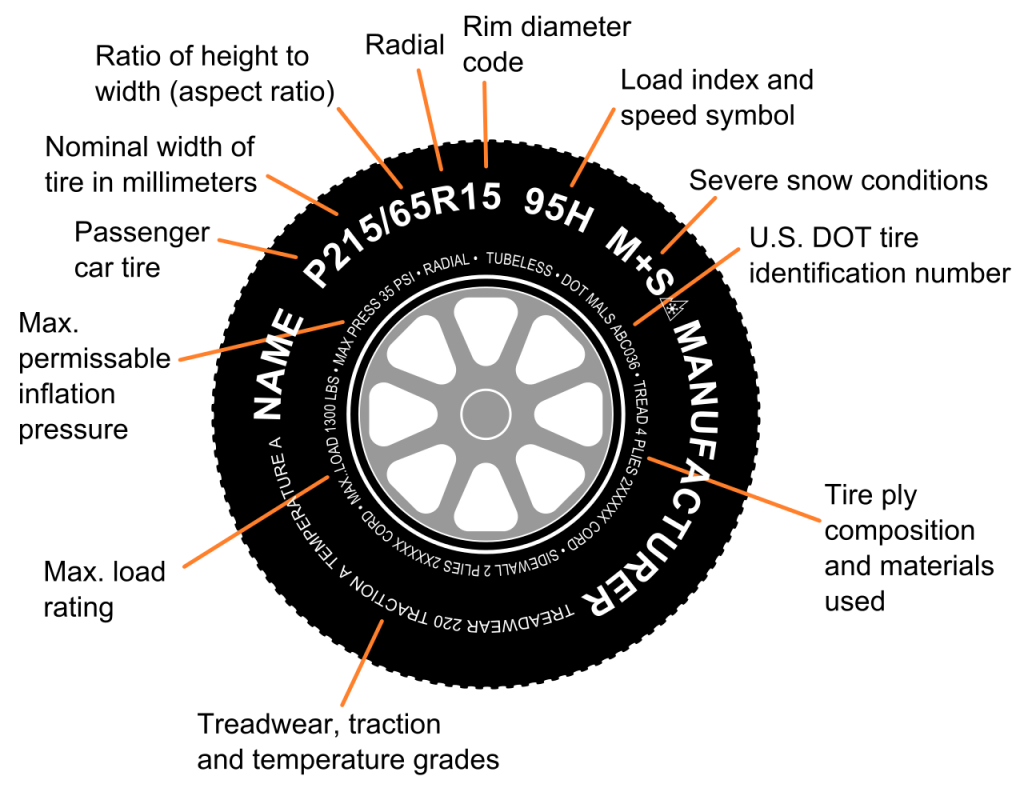 Tire tests
renkaatvaihtoon.fi/rengas-testi/nastarenkaat
Tire prices
You can go to an online tire store to check tire prices and filter for tires based on the tire size.
Online Tire stores I checked in Europe include:
Looking for winter tires
Rengasjatarvike.com is a local store which I have often used for my winter tires. They have the following tires available:
215/55R16 97T XL Cordiant Snow Cross PW-2 (studded) for 87,25€ per tire
215/55R16 97T XL Kumho WI31 (studded) for 120€ per tire
215/55R16 97T XL Continental IceContact 2 (studded) for 131,25€
215/55R16 97T XL Hankook Winter i*cept iZ2 W616 (studless) for 121,25€ per tire
Other local stores:
215/55 R16 97T Michelin X-ICE NORTH 3 (studded) for 125€ at Euromaster
215/55-16 NOKIAN HAKKAPELIITTA 8 97 T XL (studded) for 121€ at Kaerlankumi
Online stores:
215/55 R16 97T GOODYEAR ULTRA GRIP ICE ARCTIC (studded) for 96€ at 1001renkaat DOT 2015
215/55 R16 Gislaved NordFrost 200 97T XL (studded) for 109€ at fs.ee
215/55R16 HANKOOK Ipike Rs2 W429 97T (studded) for 95€ at rengas24.com
Buying 2 tires or 4 tires
The regular approach is to renew all 4 tires in one go. However, there are situations where it makes sense to just get 2 new tires.
For example, my Ford Mondeo had a tire puncture that wasn't possible to fix. For safety reasons you can't replace just one tire expect if you have an exact match. Since the punctured tire was a 2012 manufactured studded tire in use since 2013 with 6 winters behind it and a fair amount of wear on it you can't find a matching tire. The other pair of tires on the car are manufactured in 2015 and in use most likely since 2016 and in good condition so it doesn't make sense changing those yet.
So the sales representative at a local store told me that the recommendation with studded tires is that you use tires with the same amount of studs on both axels so that limited the choice I had and I ended up buying a pair of 215/55R16 97T XL Continental IceContact 2's for my car for 265€ installed. So I guess I got about a 10€ reduction in price which covers the cost of installing the new tires on the old rims.
The recommendation from the local store was to use the newer better tires on the rear axel.